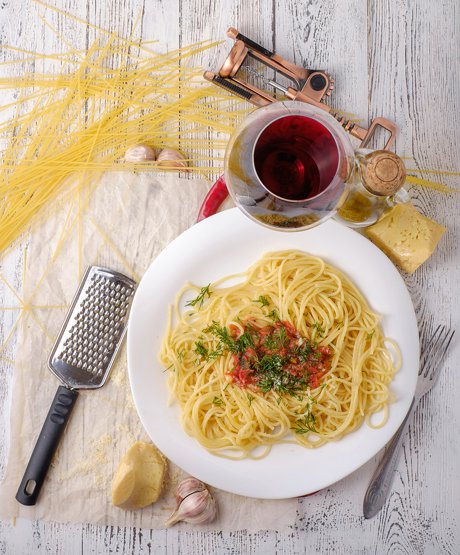 Wondering what to eat for dinner and live in Bayside, NY? Graziella Restaurant is sure to satisfy all appetites feeling hungry near Bayside, NY homes. With a focus on fresh ingredients and dishes with a unique flair the only true question will be what to choose off of their extensive menu. From chicken to pasta to fish all selections are mouth watering. Local diners love to start out with the Involtini di Melanzane, a delicious appetizer of stuffed eggplant with basil and mozzarella cheese. Entree options creating return customers include rigatoni with shrimp and broccoli, and Pollo Marsala. Veal and refreshing salads round out the restaurant menu. Daily dessert specials are sure to please those customers with a sweet tooth.
Pizza pies are tossed in the Pizzeria located next door. All the classic choices are there alongside other creative creations. The buffalo chicken pizza and white pizza with spinach are definite fan favorites. The accompanying deli items delight taste buds as well. Customers can even call in orders to bring back to their Bayside, NY homes making Graziella an even more convenient dining choice. The Graziella Restaurant and Pizzeria Menu can be viewed online.
This little Italian restaurant provides an authentic, quaint ambiance and is the perfect backdrop for a romantic or quiet evening. Enjoy a meal with someone special in the restaurant or a indulge in a more lively time with friends next door in the Pizzeria.